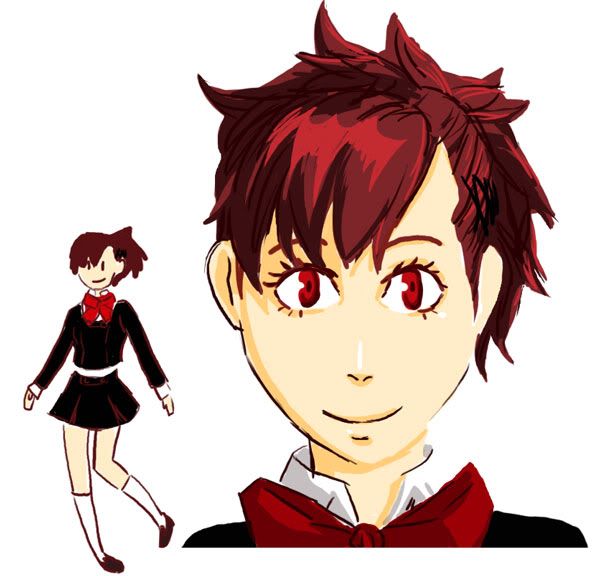 Trying to get her closer to the original artist style. It's been awhile since I tried to emulate a style that wasn't mine. it was a fun exercise.
Shigenori Soejima is pretty AWESOME. All his art is so stylish. I hope he's the dude in charge for P5. Although I don't know if I prefer him over Kaneko :/ I think I just like both those guys a lot. I still don't know why Kaneko didn't do the designs for P3 and P4 in the first place... did they fire him or was he just not interested??? He was the man behind P1 and both P2's... so it's strange that Soejima was chosen in the first place. *shrug* at least things turned out well in the end as P3 and P4 are awesome :)
JULY 6 WHY ARE YOU SO FAR AWAY!?