OH GOD SENIOR PROJECT IS DUE IN LIKE TWO WEEKS OR SOMETHING.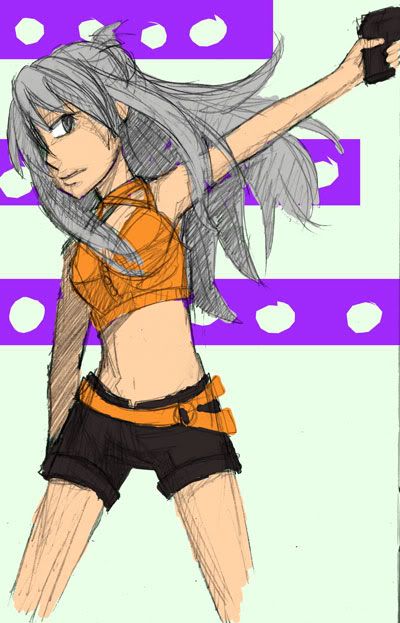 Rough sketch with some colors slapped on, would have drawn the rest of the gun but my sketch book is too small.
.... back to work!
Also I'm doing the mascot for an online store, I'm going to ask if I can post process and finished work etc. to show you all.
Also I have not been checking peoples blogs lately '~' after school is done you guys are going to get a flood of backlogged comments from me, just giving you a heads up :)
okay... back to work for real now...!