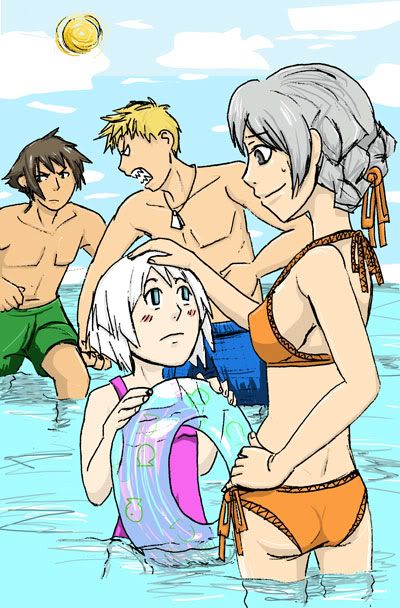 They'll still argue even if the object of their affection is in a bikini and they're all on vacation. Lol, I just love Darcy and Alec :D
I don't think it looks right though =_=' I wish I was better at realistic looking coloring... ah well... practice right? Also does Adele's ass look too small or am I just going crazy from staring at this picture for too long? *sigh* I haven't done a Meggido picture in forever though so I'm glad I've done something for it....
...
...should probably be doing senior project instead though... eheh... heh... yeah...