Horace is the captain and Melena is the navigator of the Alto Airship. They're married btw.
Horace is basically naive and child-like with a bad sense of direction(he's constantly getting lost), he's extremely positive and thinks the best of people. He was greatly influenced by Melena's father who was a sky pirate, so he decided to try and take after him and become a great sky pirate himself. He was given the opportunity to do just that when Melena's father gave them the Alto Airship as a wedding gift once he got a bigger and better ship himself. Horace greatly wants a wanted poster with a big bounty on it, but try as he might he's too good of a guy to do anything bad enough to get one... that's all going to change though when he and his crew meet Adele...
Melena is the one wearing the pants in this relationship if you couldn't tell already. She's the ship's navigator which is a good thing because of Horace's terrible sense of direction. She's a no-nonsense type of person who you definitely don't want to get mad as she can become rather scary. She's been a sky pirate all of her life as both of her parents were sky pirates themselves. Melena is normally the one getting the crew jobs. She met Horace when her father's ship was getting repairs and convinced her father to let him join the crew, a few years later they were married. The go around now just adventuring and trying to get enough money to survive, picking up Galilee(Their Mechanic), and Darcy(Their Gunner/Muscle). They're very much like a family unit rather than just crew members.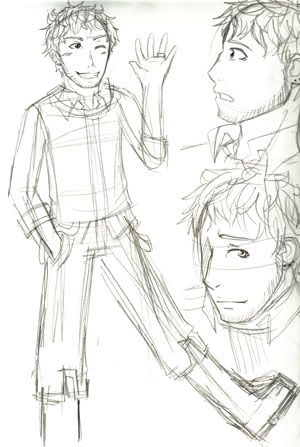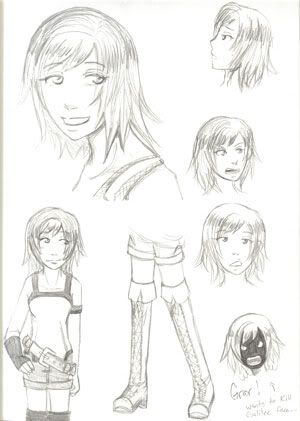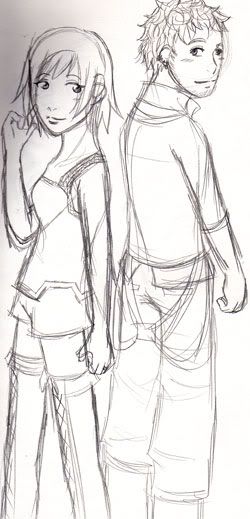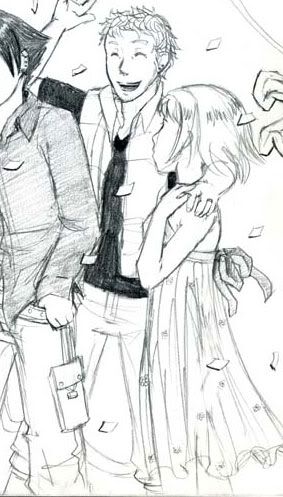 These are their very very old first designs. Melena's hair changed quite a bit, but Horace is basically the same.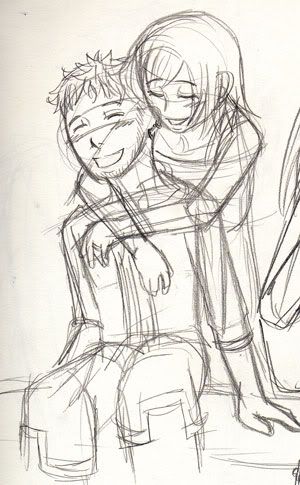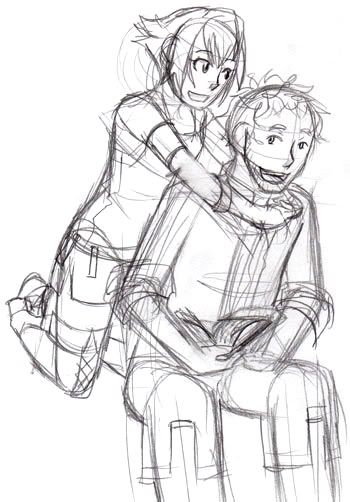 (Then and Now)
See the difference? and I'm willing to bet that Horace's book is upside down.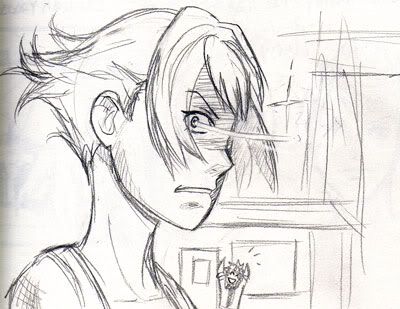 And this is what I meant by upsetting Melena is always a bad idea.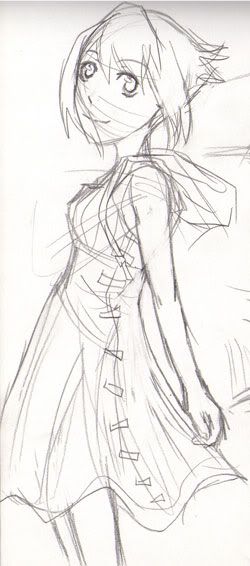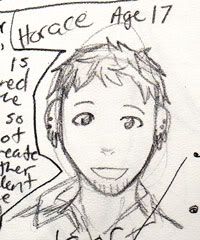 When they were younger.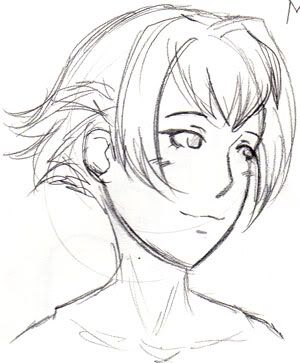 This was the first picture I did of her new hairstyle.

Haha! Horace's serious face. It's actually pretty convincing...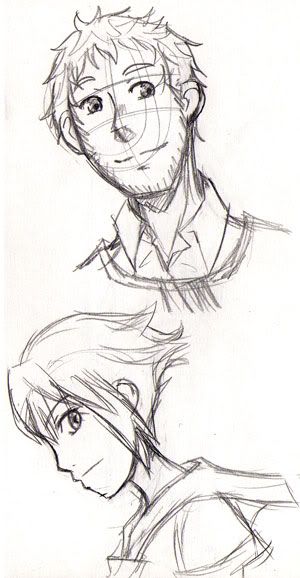 These are some newer pictures I drew of them, The Melena one is of her when she was younger. I also realize I've been forgetting to draw all of Horace's earrings, he has like 4 in each ear, 2 studs and 2 rings.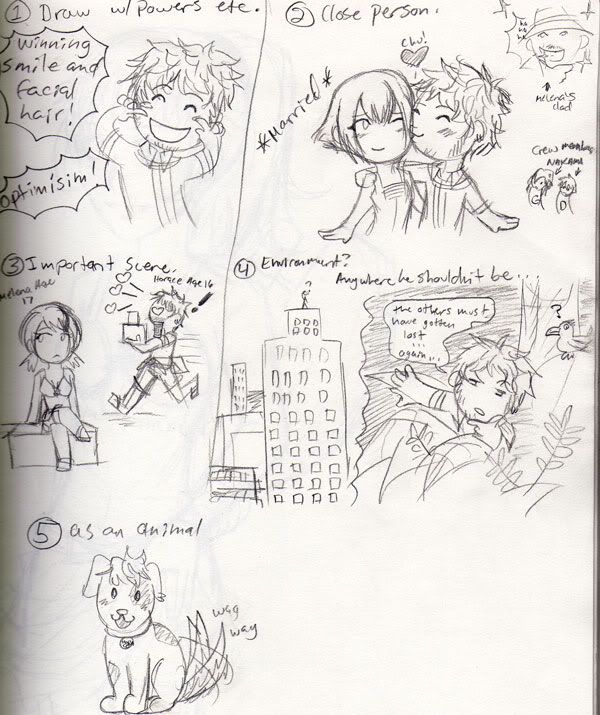 Silly character MEME of Horace.
The important scene was about when Horace first noticed Melena as she was waiting for the repairs to be done.
Horace and Melena appear in the Arc after Nephris1(there are several Nephris Arcs), so pretty early in the story. They originally capture Adele for the large bounty that's on her head, but once Lillia get's captured they all end up going to save her, and Adele becomes a crew member. You can just imagine how happy Horace is to have someone with such a large bounty on his crew.
I still have to come up with the offical design of the Alto Airship. I'm terrible at these kinds of drawings so you're going to have to bear with me and wait for them.
Anyway, so that Was Horace and Melena, sorry it took me so long to do a post about them!