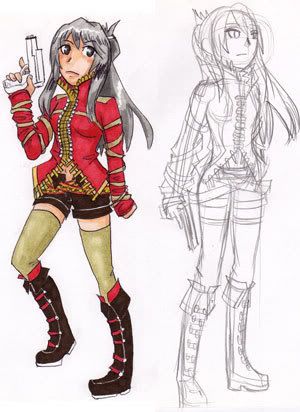 Been thinking about a new outfit design for Adele '~' not to sure...(Copic turned out a little scary...)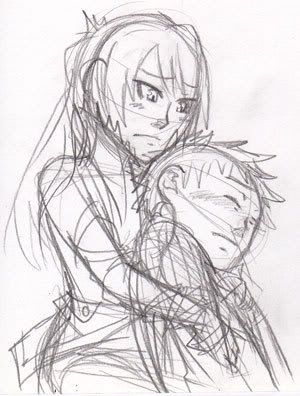 From a scene that's going to happen later, it's after Alec joins the group and they go to the Sky Pirate Nation. Alec runs out of pills and is practically dying, Adele has to find more somehow.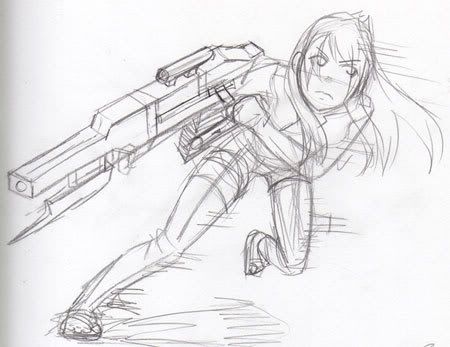 Adele doesn't really have a default weapon, but after I got
this figure
I wanted to draw her with a huge gun. She always uses guns but the size and style hasn't been decided yet.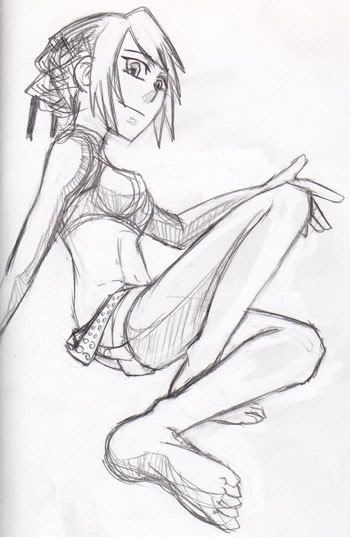 And that's the last of the summer pictures of Adele (That I felt worth showing). I had been wanting to post them more periodically but never really found the time to.