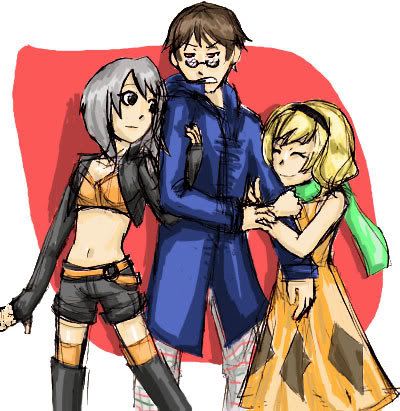 These are the 3 main characters of my current stories I'm working on currently.
Left to right, Adele(Meggido), Liam, Karin(Transpose Operator).
So far the story that Liam is in hasn't really been posted about because it's not quite as thought out as it should be by now. It doesn't even have a name yet... I'd like to at least have an outline before I make a blog for it, and as it seems like it's going to be a long story I have no idea when that's going to be. Plus I'm already fully loaded on stuff to do at the moment...
I really like seeing them all together though, it's pretty neat :D