So for my roommates class she had to draw MCAD style. I felt like doing it too... although Alec doesn't seem to much different... or really like MCAD style...
Alec, probably making fun of someone or something.
Claus and Penelope looking dramatic. Seward down there in the corner looks rather crazy, I just wanted to draw the expression since I don't do it often, and since he's a villan of sorts it seemed appropriate. Also a profile of Dean is slightly cut off at the bottom.
Since I've been working on a 1930's themed comic lately, I wanted to draw Lillia in a flapper dress.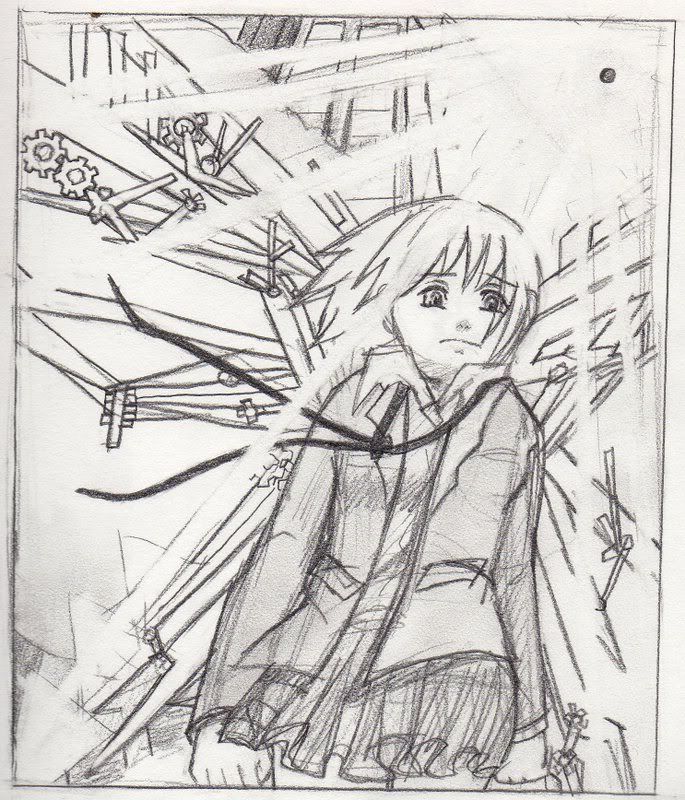 And Lastly, a pencil of a digital illustration that I'll be coloring. We were given a list of things to choose from and then make a themed illustration from it. I chose "from scorched skyscrapers men grew wings", okay, I know she's a girl, but it's not that big of a deal right?